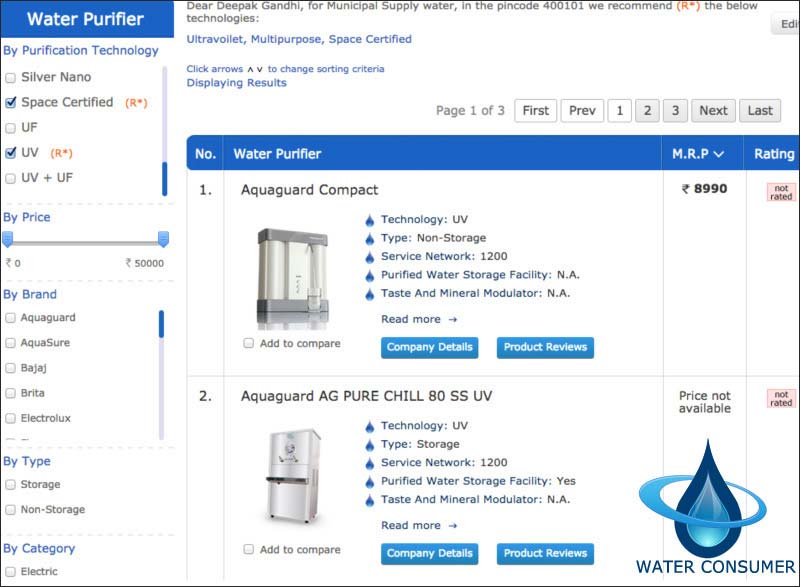 Water Consumer
Scope of Work: User Experience, Technology, Social Media, Content Marketing
Water Consumer is a Vortal dedicated to Safe Drinking Water. The features of this tech-heavy project are as follows:

Zipcode mapped to water technology
Product comparison- Various brands and their multiple Water Purifiers
Complaints/Testimonials linked with dynamic rating module. Complaint resolving & tracking module for Admin & Users
Forum
A robust & custom Lead Management System, Product Management System & Content Management System


Technology:
PHP5, Smarty, MySQL5, jQuery,Ajax, HTML5, CSS3, W3S

Other than the vortal development and maintenance, DGTAL CYBERKOMS was also the agency on record for social media and content marketing.