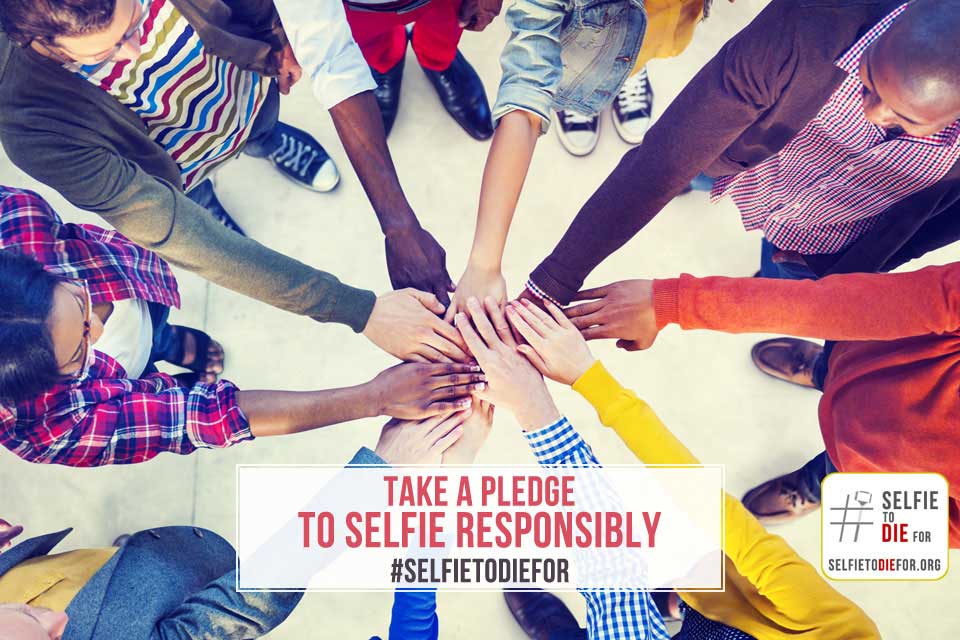 That's a cool #selfie. But it could be your last!
15th October, 2016
As you read this, several families around the world must be grieving the death of their children. The reason for their death? An Accident while clicking Selfies!
Selfies taken on adventurous trail and in bizarre situations, in a bid to capture thrilling moments, can lead to accidents or prove fatal. On an average a youth takes about 14-15 selfies in a day. That's 5000+ selfies in a year. Even if a small percentage of those selfies were irresponsible, that is a big enough number to be concerned.
I'm Deepak Gandhi and I've started a movement 'Selfie To Die For', to create a global awareness on the life hazards of taking risky & irresponsible selfies. Through the website SelfieToDieFor.org, I'm encouraging visitors to take a pledge that they will 'Selfie Responsibly'. I'm visiting colleges & public institutions to raise awareness about this issue.
You too can do your bit & help in saving lives. Here's how:-
BRANDS / CORPORATES / COMPANIES:
Many brands run selfie related campaigns. Participants may take risky, adventurous or life threatening selfies in the excitement / greed to win gratifications, or at times just for the 'likes'. I would like to request brands, corporates and whosoever run these selfie contests or campaigns, to propagate taking RESPONSIBLE SELFIES. It must be a part of your Terms & Conditions, that selfie photographs that seem risky & life threatening will be disqualified or considered invalid. The marketing collaterals (videos, images etc.) must refrain from carrying any selfie photographs that will instigate the participants to take life threatening selfies.
For more details kindly visit www.selfietodiefor.org/save-lives.html
Let us collectively do our bit to save people from dying because of a selfie!