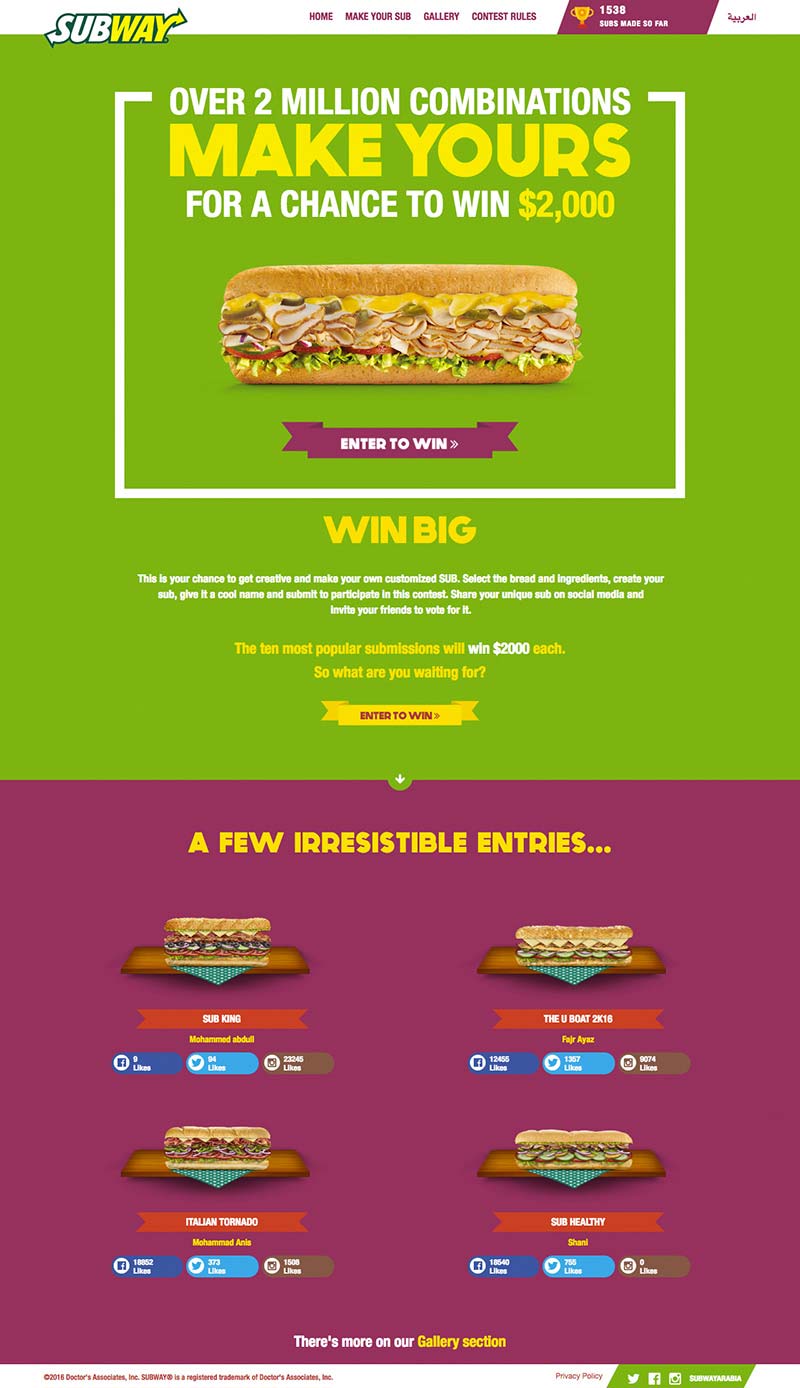 Subway Arabia- Yours To Make
Scope of Work: Website design & development, contest lead management, Arabic copy writing, Amazon cloud hosting
This website was developed for the Subway Middle East market. Yours To Make' contest invited users to created their own sub's by selecting the various types of breads, veggies, meat, seasoning etc., give it a (unique) name and submit this entry. The users were prompted to share the created sub on social media (Facebook, Twitter, Instagram) and fetch the maximum number of likes/shares for their creation. The entries with the maximum likes (consolidated for Facebook, Twitter & Instagram) stood a chance to win $2000 each. Our user experience team and developers worked hand-in-hand, to ensure a world-class product is created, within the time frame we had. The website was in English as well as Arabic. Arabic copywriting was a part of our scope of work.
A challenge was to ensure the site never responded slow or lagged, and to ensure the bandwidth was well taken care of. Our technical team spent hours in setting up the right systems on Amazon cloud.
The contest was a massive hit and this website was recently awarded with a Silver at one of UAE's leading digital media award ceremonies.